So we got Peter's autograph last Sunday. Luckily the Mrs decided we should buy our daughter Kirsty something for her birthday, so I volunteered Callum and myself to come back early on the 22nd... and while we're there we might get to see Anthony?
Arrived roughly 07:00, and queue slightly longer than last Sunday. Again marshalled very well. By 07:40 we were in the gate: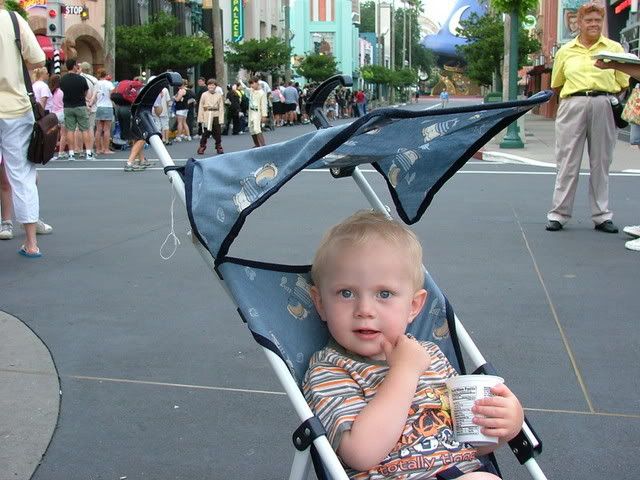 This morning we landed lucky, standing in the queue next to a Kevin Neary. Kevin is an author currently working for Disney, and has written various Disney Trivia books. Had a great chat to him about Disney, Star Wars and the various roles of Ewan McGregor, his wifes favourite actor. He even let us go in front of him at the fastpass machines, where we got issued with standby ticket no 3. Kevin if you happen to read this, it was a pleasure meeting you, hope you and the family were successful in the afternoon.
Got the aforementioned birthday present for Kirsty, and got in the area to be called up for Anthony. I think they got 5 standbys on the end of the first session so we were very lucky.
Anthony was extremely friendly, and graciously gave both of us autographs: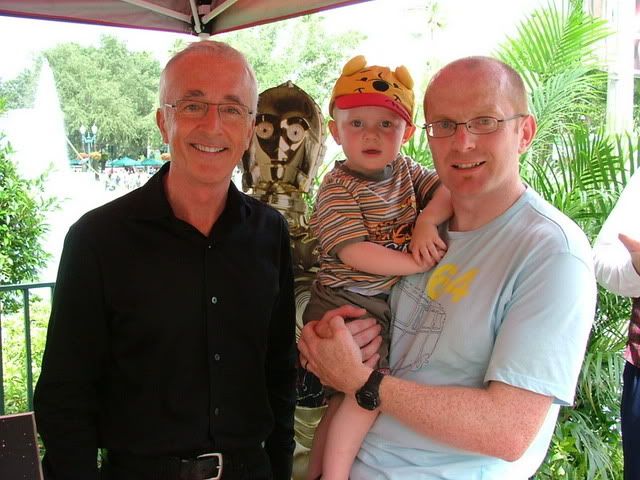 A big thank you to all involved, had a great time and gave us lots of fantastic memories. See you in a few years.